Getting inspiration from some of the most iconic looks of the past decade is very common and it's no secret that the '70s has been on the beauty radar as a huge influence, by bringing back different shades for eye trends, cheeks, and lips. 
70's MakeUp Trends 
Does any of this sound familiar? I find it interesting because we are living in a time where much is changing; and due to that, we all want to express ourselves differently.
By searching the reasons why that decade is such an influence in the beauty industry, I can pinpoint some of the trends of that time with the new movements of today.
7 History facts you should know about the 70's
1970's was a decade of great change for the western world, especially for women. It was a decade when social movements towards freedom and equality where expanding, and women where shifting from being conventionally "traditional" to becoming advent fighters for independence and freedom. 
Makeup, was highly expressive for men and women as it diversified, allowing people to express themselves through color.
Magazines and ads where a big influence, as well as the feminism that was empowering women at the time. 
The cosmetic industry brought  new opportunities to women working retail, manufacturers, and business entrepreneurs. They were achieving success in sports, politics, and jobs. Women across the world were raising their voices, and were the first to prove with action that women can also lead and choose the lives they want to live. 
Revlon's ad for its fragrance Charlie in 1973 was the first one showing more independent women wearing trousers.
Women of color were being more recognized and seen in magazines, as well as ads. Makeup brands began expanding their range of colors for foundations.
Vogue was the first magazine to feature a woman of color on the front cover: Beverly Johnson. 
→ You may also like : The best of 1980's makeup style
Who brings these trends: Iconic Females from the 70's 
What is memorable from each decade are the significant figures and personalities that stand out and that created trends. Some of the most unforgettable people from the '70s from who we are still inspired by are:
Donna Summer, the disco queen
Cher
Farra Fawcett
Sharon Tate
Jane Birkin
Brigitte Bardot
Diana Ross
Debbie Harry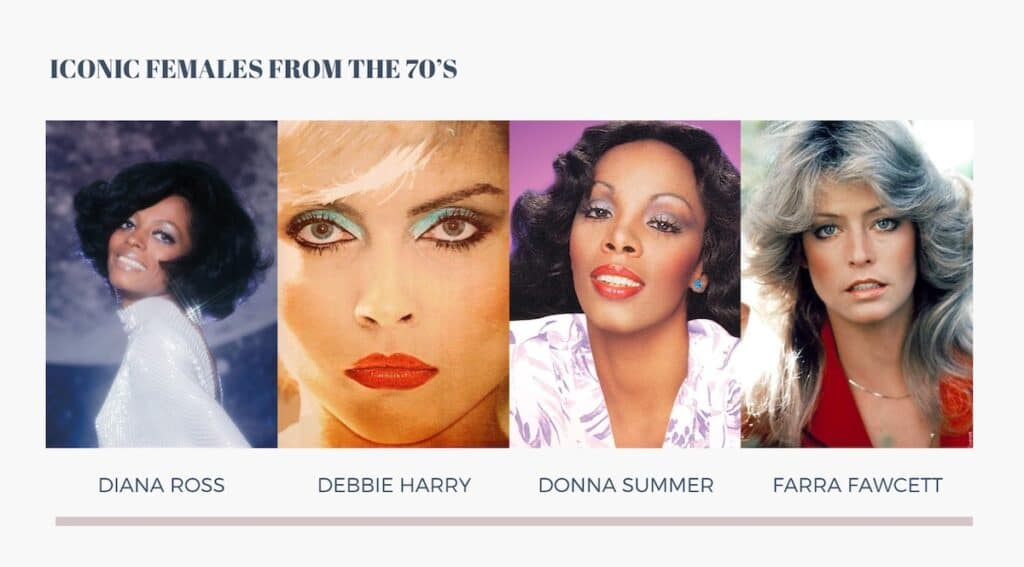 The different MakeUp Trends from the 70's
Makeup was extremely expressive during the '70s and while some went for a natural look during this decade, others were inspired by subcultures like punk music and disco fever to create their looks. 
Here are some of my favorite makeup trends from this decade and some of my favorite products to re-create these trends. 
70's MakeUp Trend: Natural MakeUp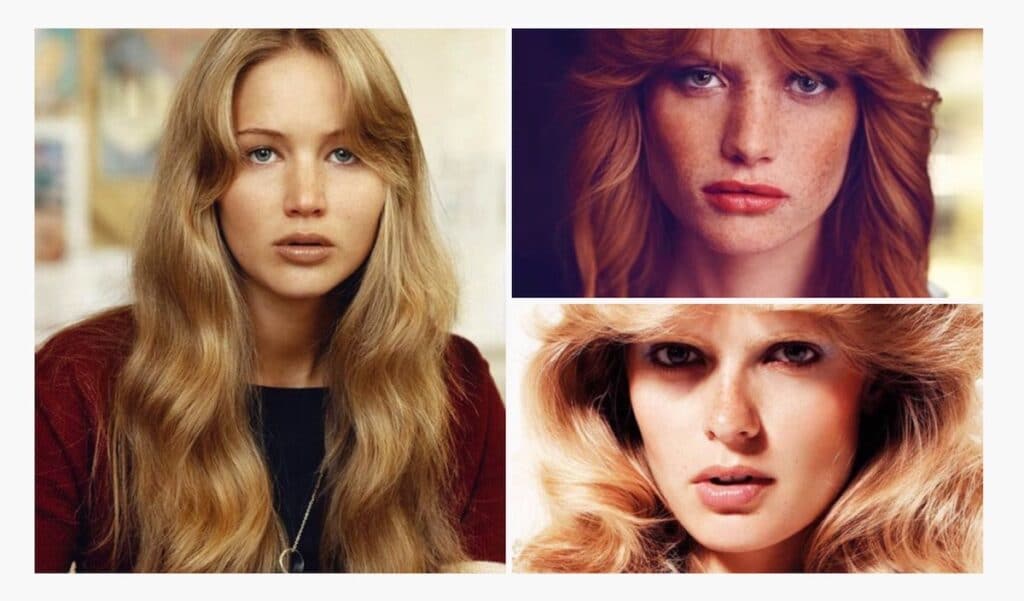 Inspiration: Jane Birkin
Description:
This is how the "no-makeup makeup look" started. Jane Birkin was the perfect representation of how to wear an effortless yet very feminine look. The goal was to keep skin looking as healthy as possible and adding some bronzer and rosy colors on the cheeks. The main focus of this trend was to enhance the eyes by applying mascara on top and bottom lashes.
To recreate this look, Loreal Paradise mascara works great to add length and volume to the lashes. Another of my favorite tips to brighten and make your eyes look bigger is by adding a beige or white eyeliner in-to your waterline, I recommend using Bobbi Brown Long-Wear Eyeshadow Pencil in Vanilla, this step will make your eyes pop.

70's MakeUp Trend: Glitter Eyes
Inspiration: Cher 
Description:
Inspired by the movies, music, and parties of this decade, glitter was one of the highlights of many looks. Dewy skin was key as well as expressive long lashes, wearing a dramatic eyeliner and glossy lips.
Nowadays is super easy to bring this trend back without making a big mess with glitter by using products such as the glitter and glow liquid eyeshadows from Stila which are durable and really simple to apply on eyelids. 
→ Related post: The ultimate 90's makeup look

70's MakeUp Trend: Dramatic Cat Eye
Inspiration: Brigitte Bardot 
Description:
Eyeliner was one of the biggest trends in the '70s, women will be having a statement winged eyeliner in different lengths to complete almost every look. The eyeliner was applied on top of the lash line and, in some cases at the crease as well.
Two of my favorite long-lasting eyeliners are the MakeUp Forever Black Liquid Eyeliner in matte or Bobbi Brown Gel Eyeliner. 

70's MakeUp Trend: Disco Glam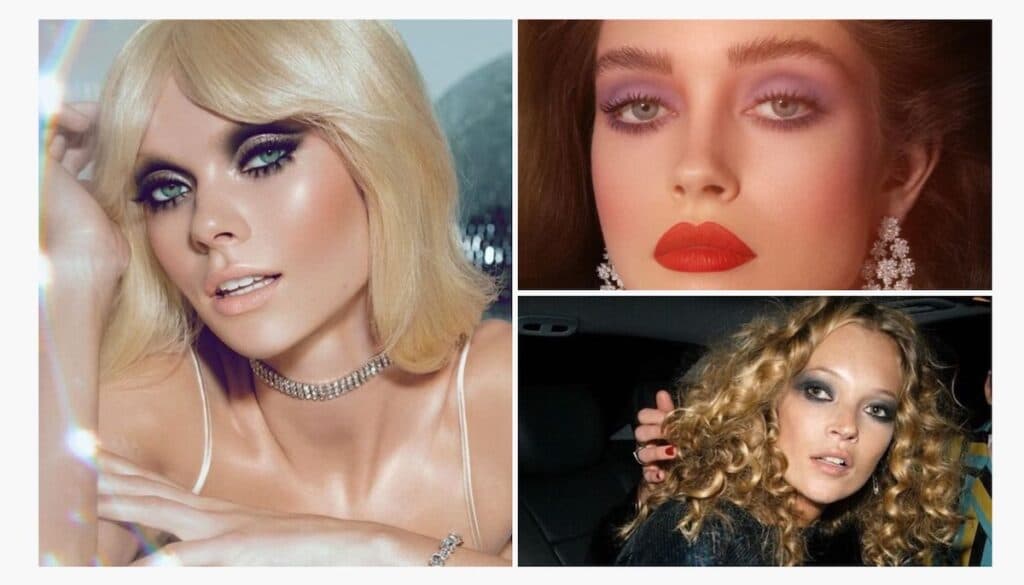 Inspiration: Donna Summer 
Description:
Vibrant smokey eyes using colors like blue, green, and purple and the application of false lashes, draped blush, and glossy berry lips. Lashes are something that can add drama and glam to any look.
If you are like me and want to have some extra glam to your look without being yourself I recommend using individual lashes, these give extra length and volume but they don't look over the top. You can apply them using the kiss lash couture strip, this has a latex-free, long-lasting formula that comes with a brush-on applicator making it super easy to use even for beginners. 
70's MakeUp Trend: Punk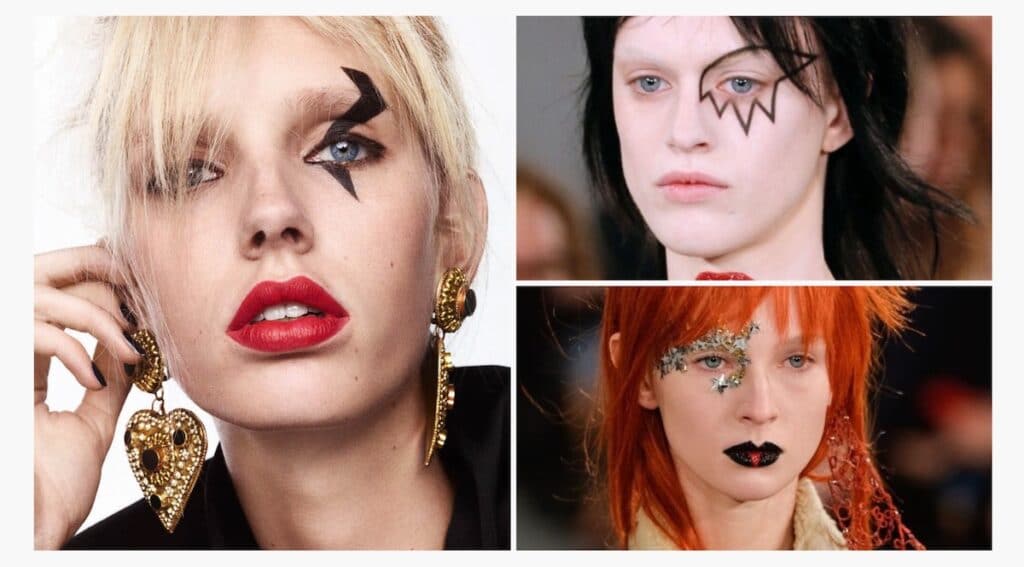 Inspiration: Diane Lane & Nina Hagen
Description: Total opposite from the natural look, the women in the '70s were also inspired by punk rock music and created looks focusing on eyes, they used different colors and shapes to show a kind of feline and strong look.
Expressive and much more dramatic liners, squared-off edges, and stronger lips with shades of red or berry adding gloss on top. One of my favorite products to get creative and do shapes on eyes are the MakeUp Forever Aqua XL Color Paint, you can use a brush to create any shape you want on your eyes, what I love about this is that it is super long-lasting and won't melt into your skin. 
70's MakeUp Trend: Bronzer over Blush
Inspiration: Farra Fawcett 
Description: Women in this decade were more into tanned skin so they would choose bronzers over blush to create a sun-kissed look, this keeps being something we do to even define cheekbones as well, Nars Cosmetics in Laguna is my old-time favorite when it comes to bronzer, apply it on your cheekbones for definition. 

70's MakeUp Trend: Sheer Lips
Inspiration: Sharon Tate 
Description: Since most of the trends in the '70s were mainly focused on creating statement eyes, lips were mostly kept sheer by using glosses of all kinds. A gloss will be your best friend this season, apply it on top of any of your lipsticks right at the center, this will create an illusion of bigger and plumper lips. My favorite one is Becca Champagne Pop & Glow. 
How to create a MakeUp Look Inspired on the 70's
Here are the 4 makeup steps to create a 70's look :
A healthy dewy looking skin
Following the 70's trend of having healthy and dewy-looking skin, start by making sure your skin is clean and prepped. After your skincare routine (cleanse, tone, treat, and hydrate) You may want to use a primer that helps your makeup last longer. 
Some of our favorite primers are:
Vitamin Enriched from Bobbi Brown (for all types of skin)
First Light Priming Filter from Becca (hydrates and neutralizes imperfections by color correcting)
Foundation primer from Laura Mercier (Perfect to have a dewy skin) 
Mattifying Primer from MakeUp Forever (My favorite to balance skin oily spots)
Photo Finish from Smashbox (Great to smooth fine lines and pores) 
These steps will help your skin look healthy and beautiful.
Use a foundation and concealer to color correct and smooth out any blemishes or discolorations. Make sure you pick the foundation that suits best with your skin type.
=> Here is a guide for you to pick the perfect foundation for oily skin
The vibrant eyeshadow
For this look, the main focus is on the eyes, inspired by the vibrant eyeshadow that personalities such as Agnetha Fältskog and Debbie Harry used to wear back in the '70s, get inspired and try an intense color on your eyelids, keep it simple by picking one single color as your base and maybe having a darker shade to create depth.
For this step, I like to use eyeliners or creams eyeshadows because they are super easy to apply, blend and they stay much longer. If they tend to crease over your eyes, you can always set the creams or eyeliners by applying a little bit of a regular eyeshadow after.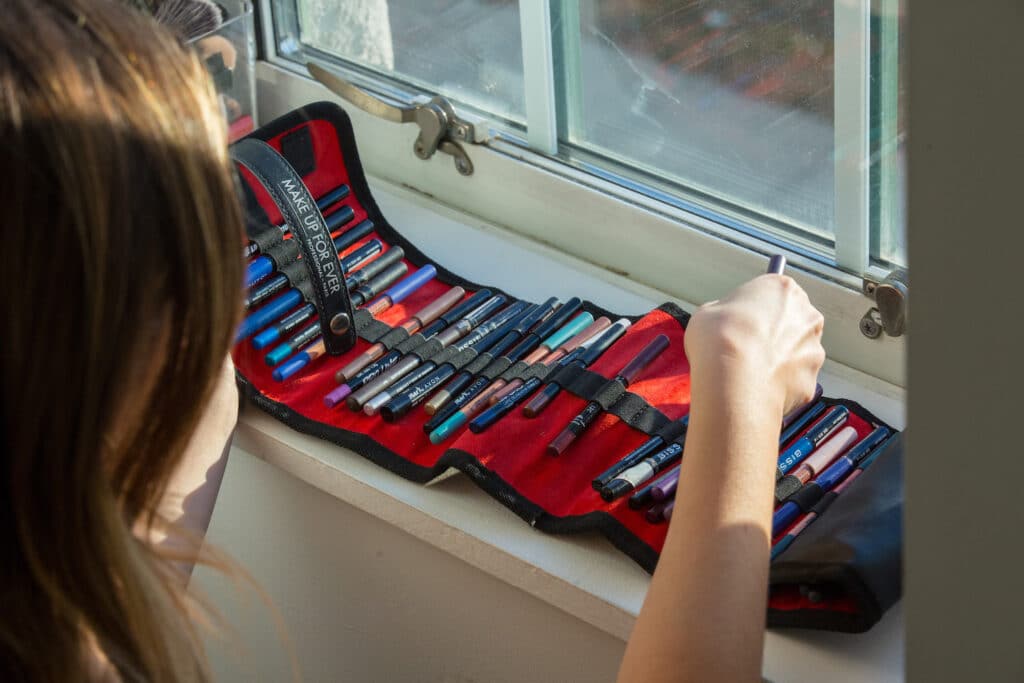 My favorite eyeshadow creams are either the Chanel Ombre LongWear Cream Eyeshadows or the Longe-Wear Shadow Sticks from Bobbi Brown. The perfect blending eyeliners for this are the Artist Color Pencils from Makeup Forever.
Here are some tips on how to do it:
1 – Select 2 or 3 colors from the same grade. It can be any color you like.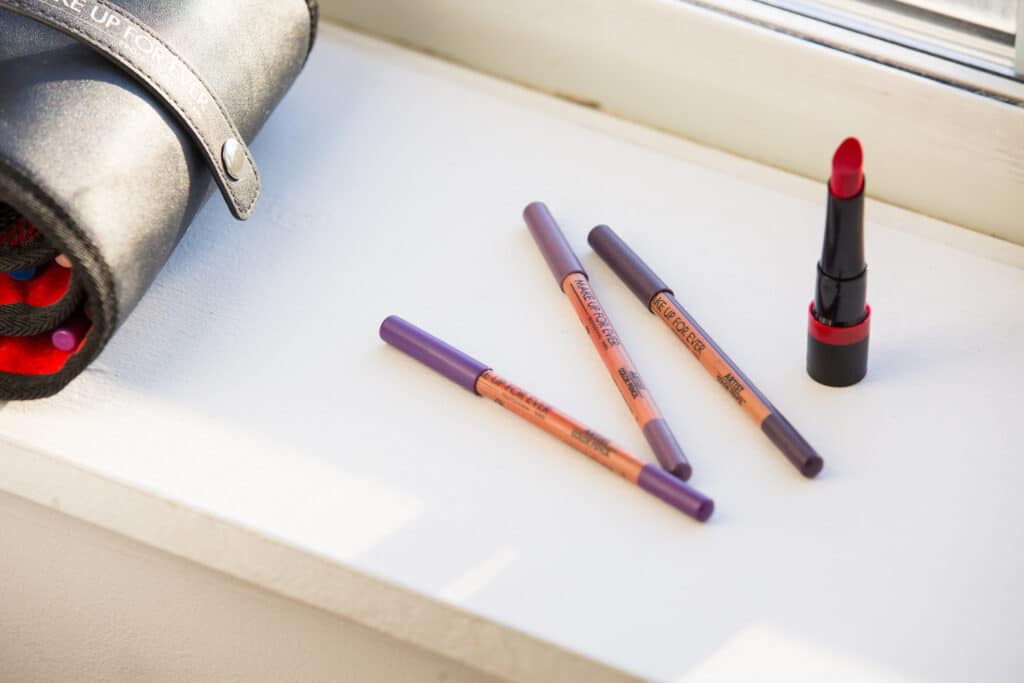 2 – Apply the cream or liner of your preference on your eyelids as if you were applying a regular eyeshadow.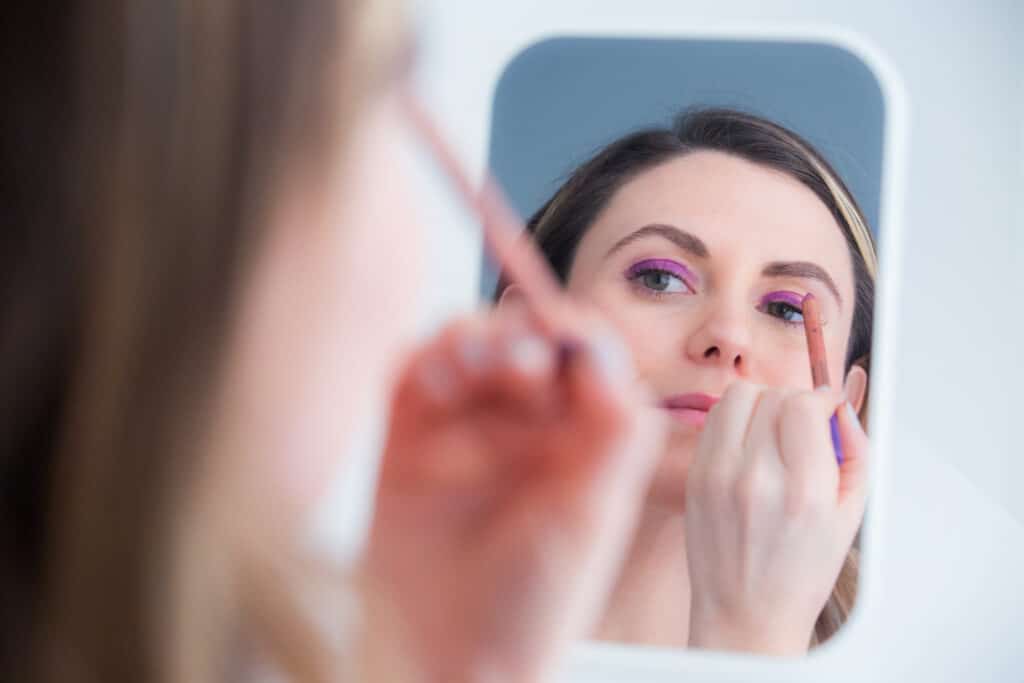 3 – Use a blending brush to soften and smooth out the color by going up towards your brow tale and over your crease.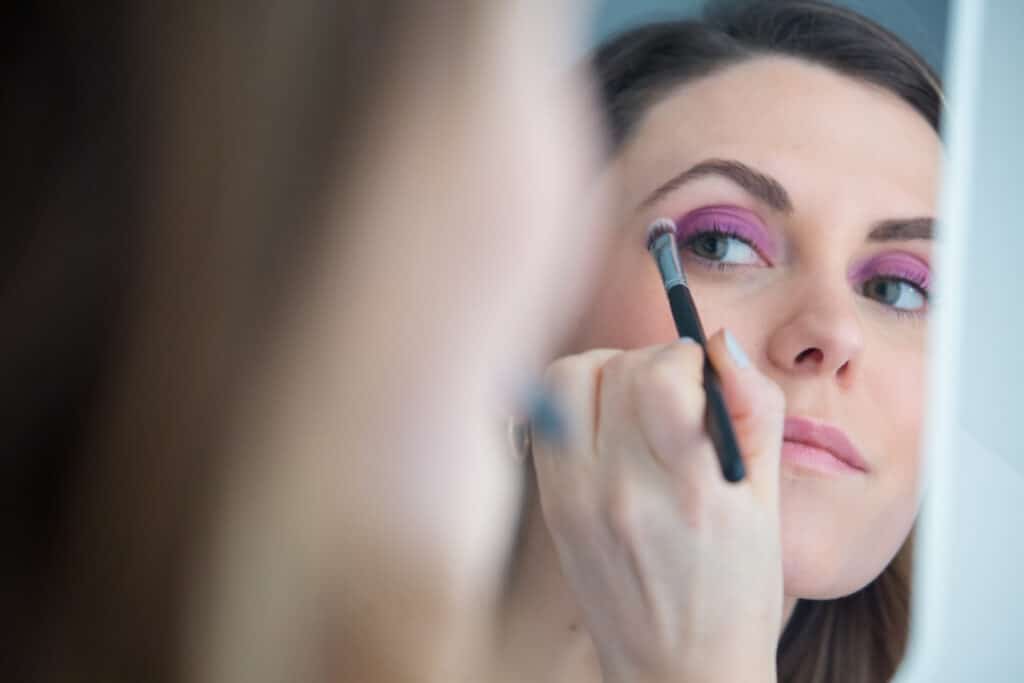 4 – Use a darker eyeliner or cream eyeshadow on the crease of your eyes to add definition and depth.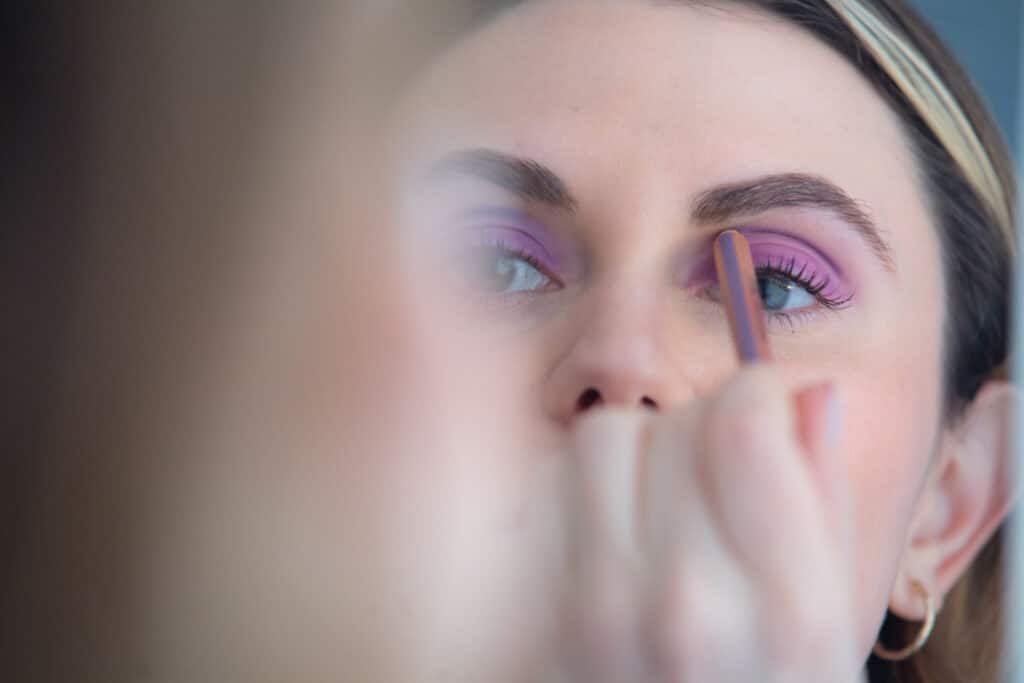 5 – Use a smaller blending brush going back and forward to create a softer finish.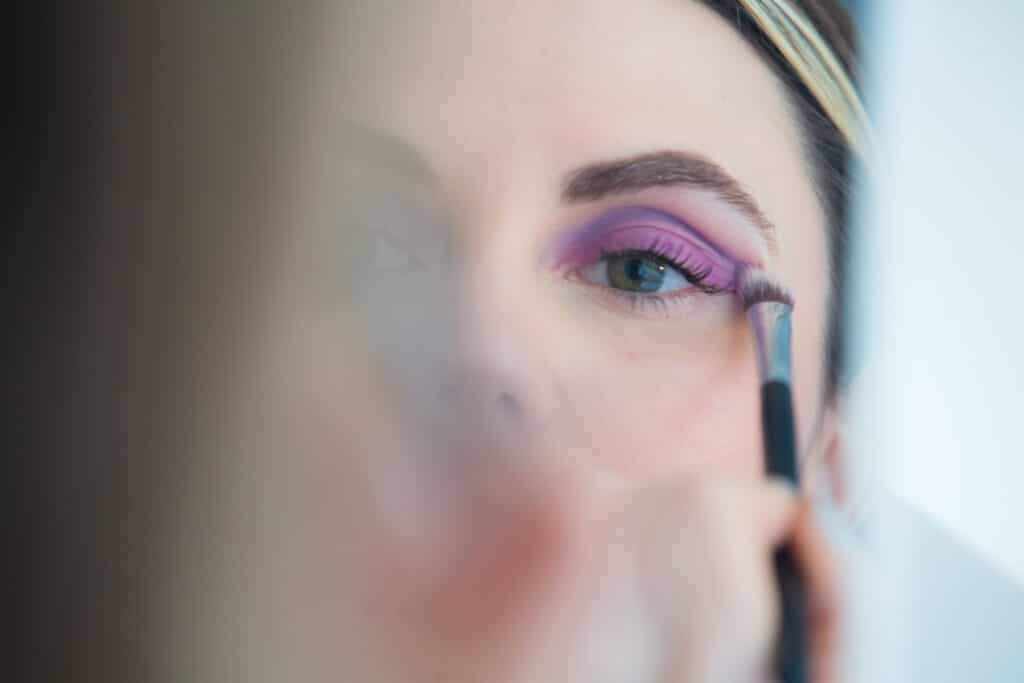 6 – Repeat these steps on your bottom lash line using first the lightest color and then followed by the darker shades, remember to always blend.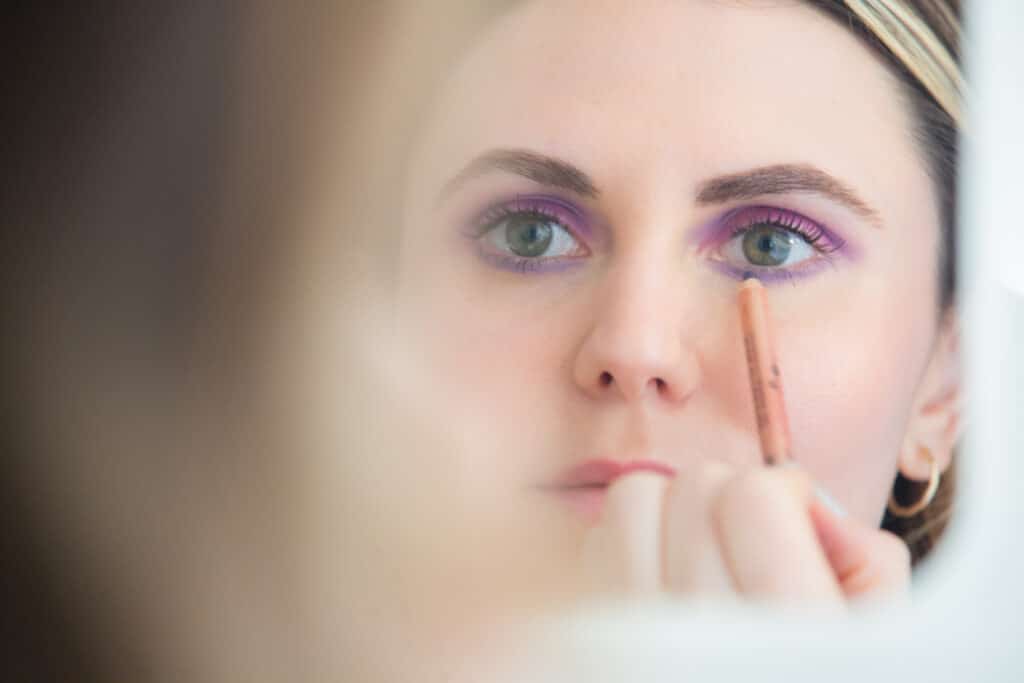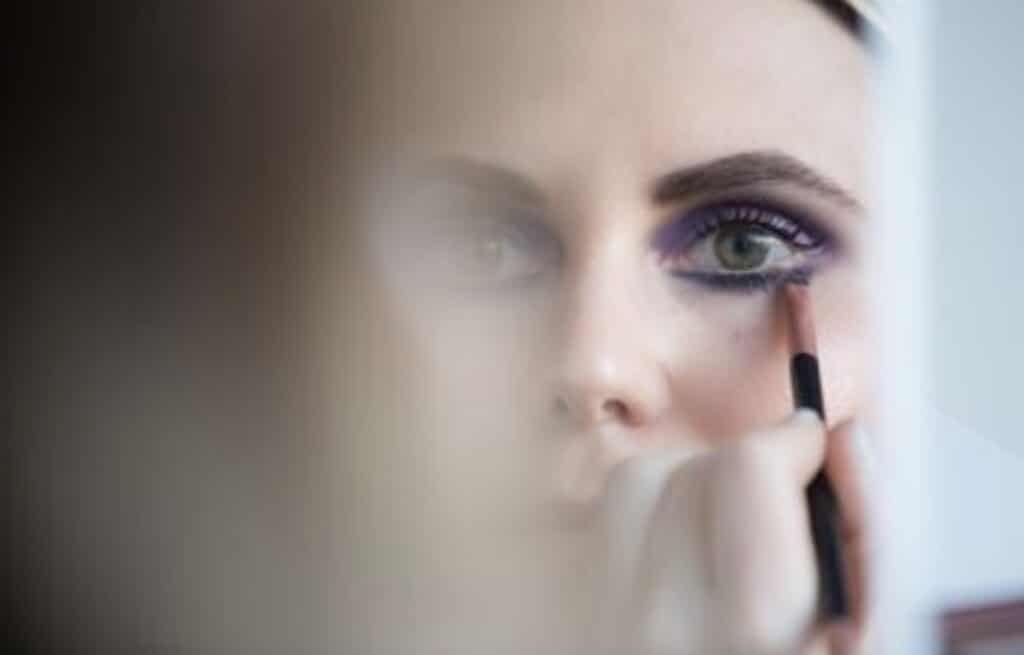 7 – You can add a little bit of regular eyeshadow to set up the eyeliner/cream.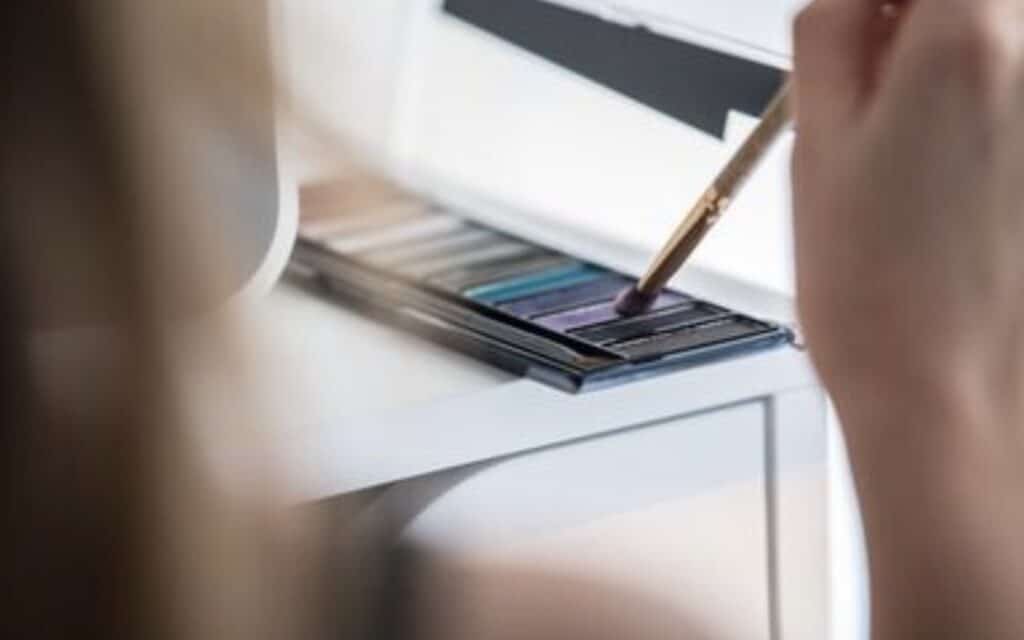 8 – Complete the look with mascara on top and bottom.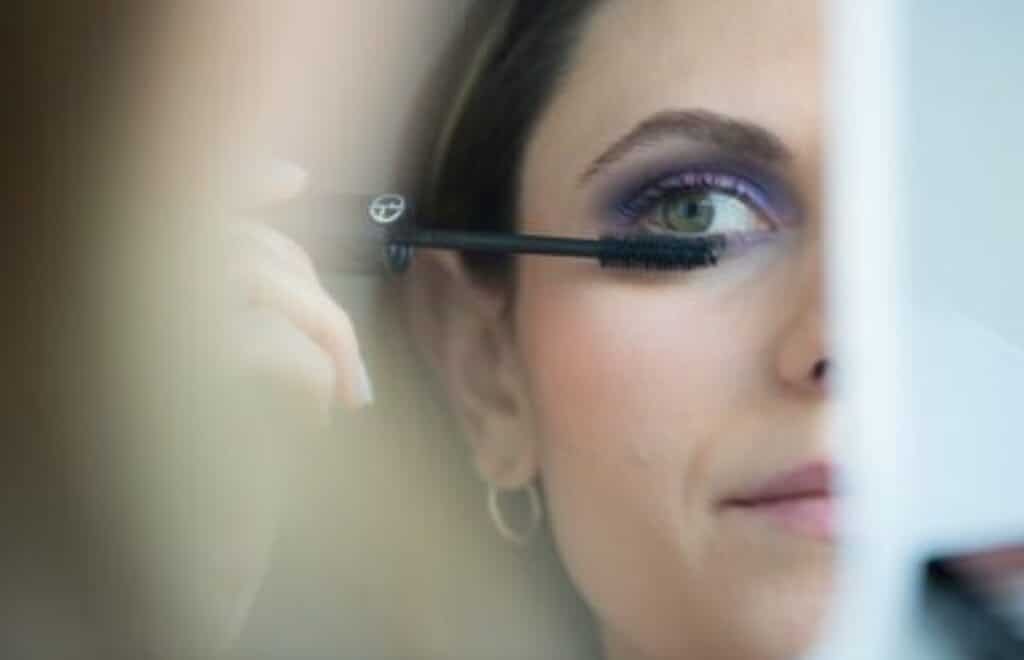 10 – Enjoy your new look!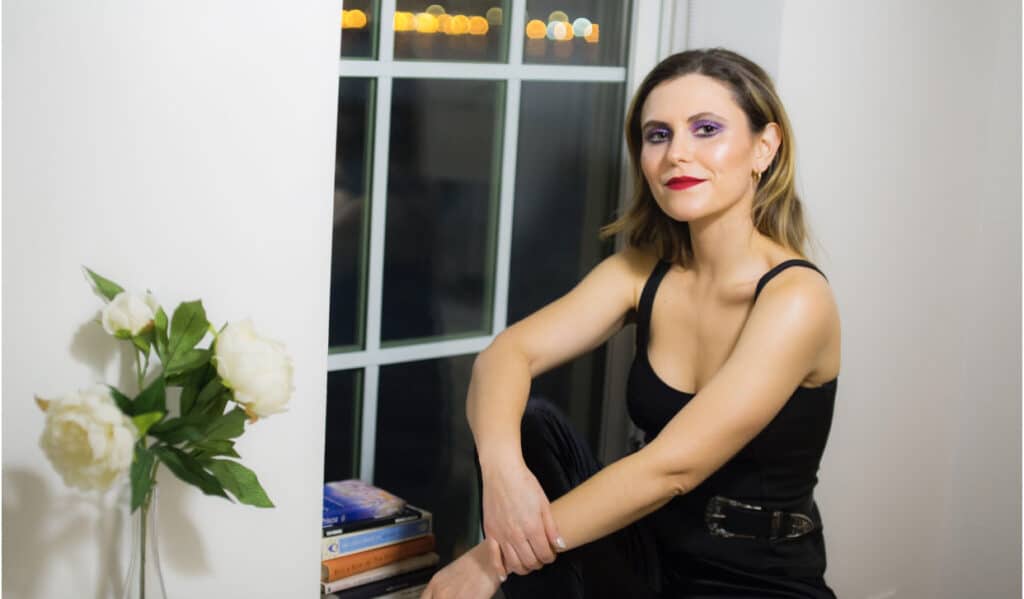 Sun kissed cheeks 
To achieve that sun-kissed look and enhance your cheekbones, choose a contour stick and apply it using an angled brush. You could also try this step with a matte bronzer.
Apply a rosy blush and with a soft fluffy brush, apply it right on top of the apple of your cheeks. 
For dewy-looking skin, choose from a cream or liquid highlighter and apply it using your finger or a soft brush right at the higher above your cheeks bones.
Glossy Lips
Select a nude lipstick or lip liner to define your lips. Then apply a gloss right at the center of your lips to plump them up and add that 70's sheer effect.