I believe skincare is connected to self-love, taking care of your skin goes within, it's not only about applying a trendy product or the most amazing mask. It's about knowing yourself better in every way to maintain a healthy lifestyle overall.
Skin is the largest organ we have and taking care of it should be as important as taking care of your body and mind. It is truly important that you feel good in your own skin no matter what and getting to know your skin better will give you confidence on which products are the right ones to apply, which type of food could help improve its texture and appearance.
To take care of your skin, you have to know what works best for you, and for this, the first step is to determine which type of skin you have.
Which are the most important types of skin?
You should all know that it's very common that your skin changes, this can happen because of many reasons, some internal such as hormones, what you eat, medications or supplements, and stress or external changes such as weather, contamination/pollution and the products you are applying daily. 
These are the 4 most common types of skin: 
Normal
Dry
Oily
Combination
Within these 4 types of skin, there is as well sensitive skin, but this type could be combined with any of the listed above. For example, you may have dry sensitive skin, oily sensitive skin, or combination sensitive skin. 
4 easy steps to determine your skin type :
To determine which skin type you have, you must identify some characteristics.
Here are 3 steps to start evaluating your skin:
1. Cleanse your skin 
The best way to start evaluating your skin is by making sure it is clear from any products and/or makeup.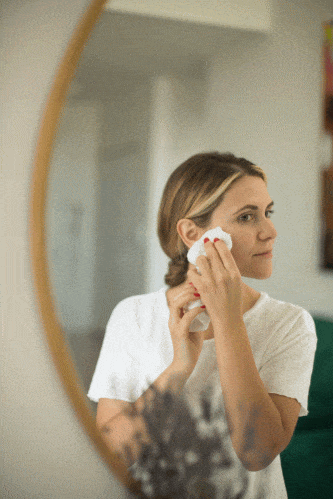 2. Use a mirror:
You can use a mirror and start analyzing your pores, check if you have any irritations, blemishes, or skin concerns. 
3. Analyze
Start by identifying some of your skin characteristics by answering some of these questions:
Do you have any large or open pores? If you do, where are this mostly located? 
Do you feel your skin is flaky and tight? Is this constant or does it just feel tight after you wash it? 
Do you tend to get sun marks, rashes or any sensitivities easily? 
Are you prone to reactions and/or blemishes to every product you try? 
Is your skin oily throughout the day in a specific area or everywhere? 
4. Visit your dermatologist
I always recommend having a dermatologist that can give you a much more specific evaluation regarding your skin type, especially if you tend to be on the oily or sensitive side.
How do I know if I have normal skin? 
If you have this type of skin you are lucky. It is characterized by being perfectly balanced and it's known as the healthiest type of skin. 
Normal skin characteristics:
Free of blemishes, greasiness, or flaky areas, the skin has a smooth texture, very fine pores, and is not prone to sensitivities. 
How do I know if my skin is dry?
Dry skin can vary from just a little to an extremely high lack of sebum and because of this, dry skin also tends to have less elasticity.
Dry skin characteristics:
It feels tight and could be flaky in some cases. Skin looks dull, especially on the cheeks and around the eyes. When skin is very dry it can also feel rough, it's prone to rashes, sensitivities, and irritations.
How to fix dry flaky skin throughout the day?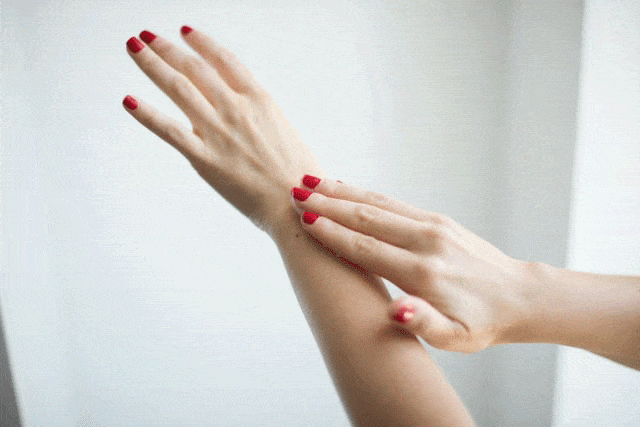 Do not wash your skin with hot water. Instead use slightly warm or cold. Try using a soap-free cleanser. 
Hydrate your skin daily and try to add natural oils, hydrating masks and highly rich moisturizers.
Exfoliate once a week with a softly and gently.
Stop using products with fragance and/or alcohol 
Apply hyaluronic acid 
How do I know if my skin is oily?
Oily skin tends to produce more sebum than normal skin.
Oily Skin Characteristics:
It has visibly larger pores, it's prone to blackheads, has a variety of acne, and is shiny throughout the day.
What causes oily skin:
Oily skin can be caused by different circumstances including genetics, hormonal changes, stress level, products that you apply on your face, and medications. All of these can trigger the production of sebum on your skin. 
How can I control my oily skin throughout the day?
Use non comedogenic and oil-free makeup/skincare products on your skin. 
Make sure you are cleansing well every night and morning.
Apply a mattifying primer before applying foundation to balance sebum throughout the day and help your skin look smoother. 
Add vitamin C to your skincare routine to improve texture and blemishes. 
What treatments are good to fight hormonal acne?
According to Gabby Garritano, a Board Certified New York Licensed Physician and Co-Founder of Ject
NYC; medical-grade facials and IPL (intense pulse light) therapy are the best treatments to fight hormonal breakouts. These treatments kill the bacteria which cause breakouts. Medical-grade facials (chemical peels) increase the cell turnover of the skin, producing glowing more clear skin
How to treat visibly large pores on my skin? 
According to my personal dermatologist Sofia Ayala, large pores can't disappear completely but, here are some tips you can do to visibly reduce their appearance and help your skin look smoother. 
Use non comedogenic and oil-free makeup/skincare products. 
Wash your skin twice daily with warm water using your fingers and a cleanser for oily skin. 
Use products that have salicylic acid 
Add retinol or retinoids to your skincare routine; for this, it is recommended that you ask your
dermatologist which option works best for your type of skin because this ingredient could highly irritate your skin if it is not applied correctly.
Doing a microdermabrasion supervised by a professional could also help improve skin texture and elasticity.
Which food could produce acne : 
As I was mentioning before, skin can improve by changing what you eat. For example, a certain type of food can trigger oil/sebum production and lead to breakouts which non of the skincare products you use could help reduce unless you do a real change from inside out. 
Try lowering your intake of :
Dairy
Refined Carbohydrate
Sugar 
Food with Saturated Fat
How do I know if I have combination skin?
This is the most common type of skin. As its name describes, it is a combination of oily and dry skin.
Combination Skin Characteristics :
Oily t-zone (nose, forehead, chin) while their cheeks and around the eyes are either normal or dry. This skin type requires a skincare routine that treats the different areas of the skin in different ways.
How do I know if I have sensitive skin? 
Sensitive skin tends to get irritated easily by different factors.
Sensitive Skin Characteristics :
Burning, itching, rashes, or redness. 
How to treat sensitive skin ?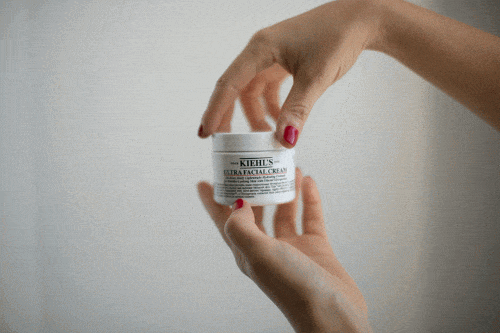 Consider visiting a dermatologist 
Wash and cleanse your face twice a day (day and night) with products for sensible skin and free from detergents (syndets) 
Hydrate your skin after your cleansing routine.
Every moisturizer, sunscreen and/or product should be non comedogenic and for sensible skin.
Apply sunscreen every 3 to 4 hours. 
The 3 most important skincare products to protect your skin from aging :
Sunscreen – preferably broad spectrum and 30 spf or higher
Retinol — increases cell turnover which makes the skin look more youthful and radiant.
AHAs (acid washes) – glycolic acid wash increases cell turnover, decreases breakout outs and cell buildup.
Food that can help you improve any type of skin: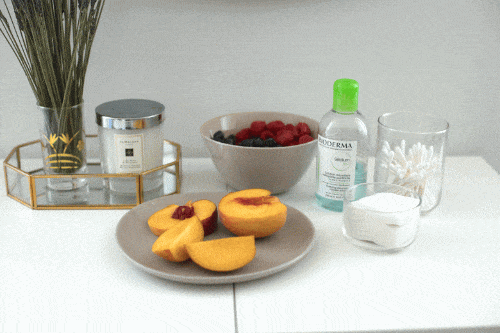 Fruits with big percentage of water like cucumber. Water helps to detox.
Consume whole grains instead of processed carbohydrates. Foods high in fibers such as oats and brown rice help with digestion and eliminate toxins.
Consume food rich in omega-3 fatty acids such as nuts, avocado, salmon. These have anti-inflammatory properties and will help to balance the production of extra oiliness on your skin.